Oculu has introduced our emerging Video formats designed for the travel industry / travel related sites that are using pre-roll. As attention spans get shorter, Oculu developed a dynamic video unit for Travelers, combining Pre-roll video with a Weather Tracker and Interactive Gallery to maximize interactions, all within one video unit!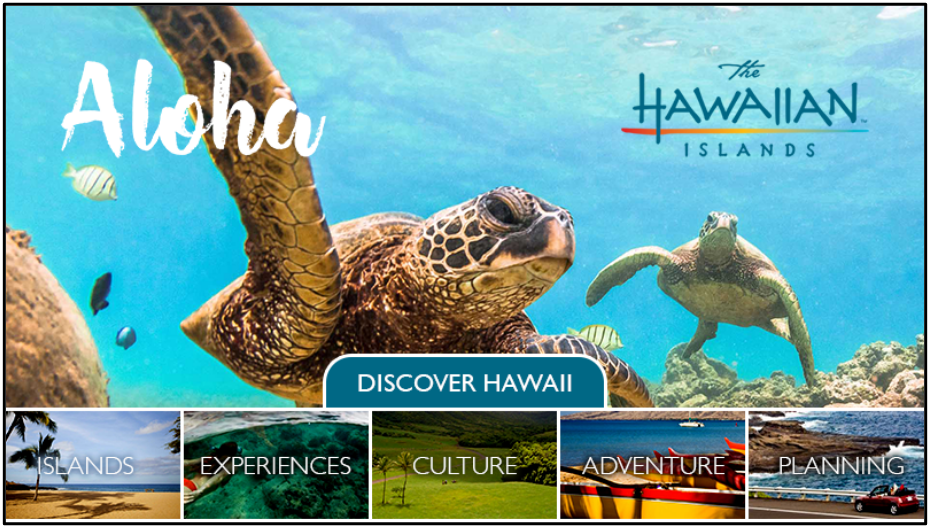 Oculu worked to generate traffic to Hawaii's major tourism spots by using a mix of pre-roll with emerging video formats:
An End Slate will be presented at the end of the pre-roll that will give more information on fun activities for everyone.
Utilize our advanced targeting capabilities by adding data layers to reach prospects.
Leverage custom emerging video formats by creating a dynamic overlay and end cards for the pre-roll that will detect the weather in Hawaii. The weather tracker will boost consumer engagement and encourage people to travel to Hawaii due to warm weather.
Utilize mobile best tactics to meet KPI goals, maximize VCRs and clicks
Provide tracking and comprehensive reporting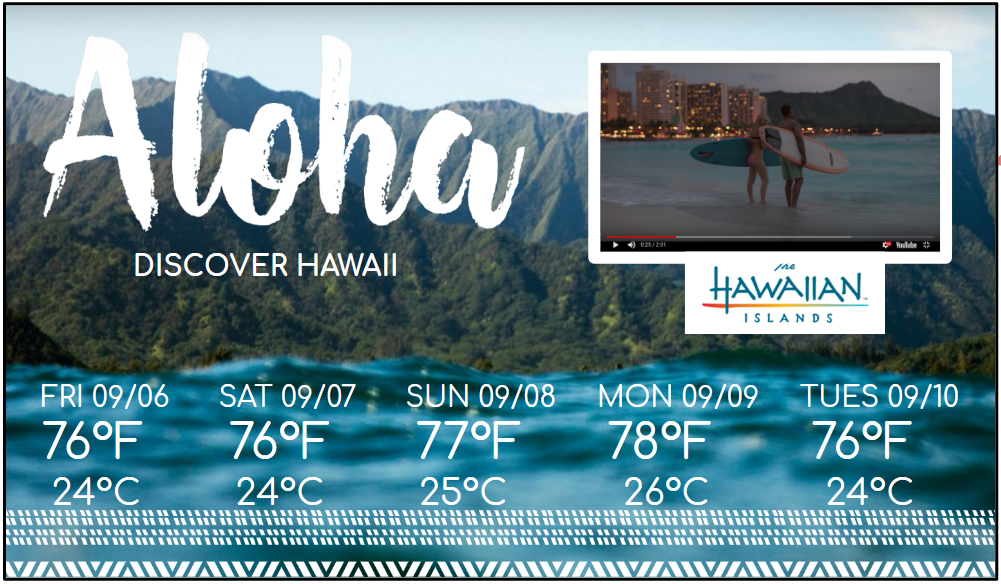 Example of the end card that appears after the pre-roll runs. We added a weather tracker that adds real time weather data ( fo desired location ) to the ad unit.Directions" – all of this activity will complement the preroll.
Vertical Video Weather Tracker for Mobile: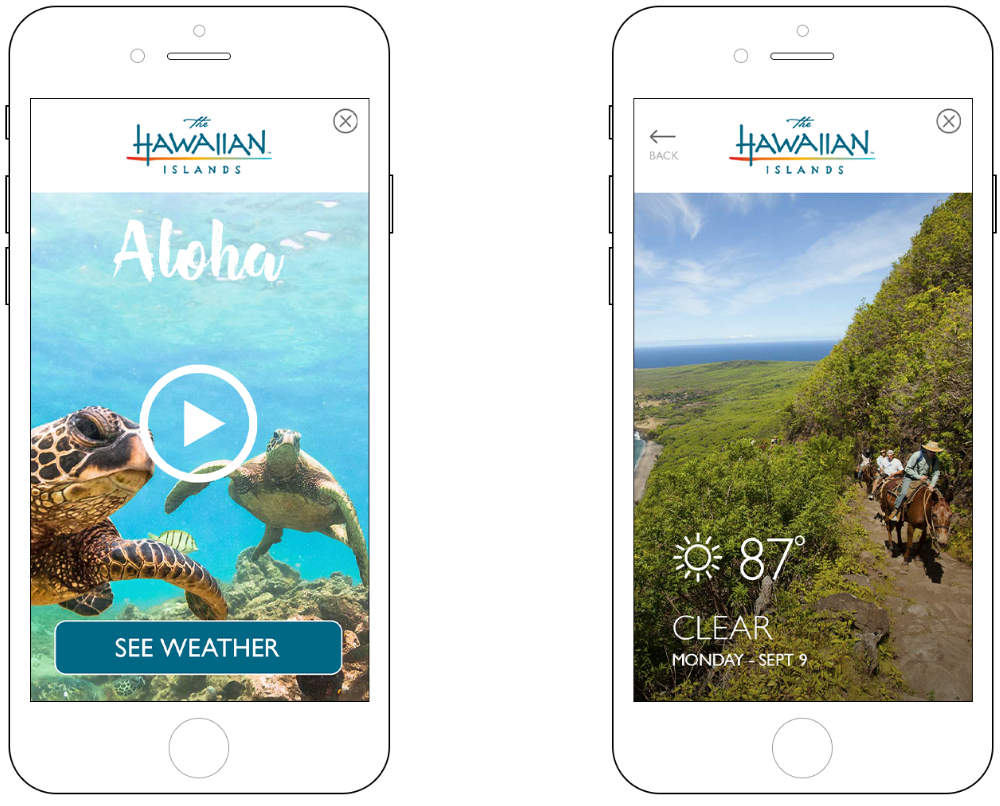 For Mobile Oculu can create a vertical video with a Weather Tracker specifically for mobile devices. The video will play vertically with the weather tracker to the side showing the forecast of the weather in Hawaii.
We will be added "Get More Info" and "See Weather" buttons to increase landing page visits and drive them to closest location – all of this activity will complement the preroll videos.
See example of how this works and all of our emerging formats here: https://gallery.oculu.com