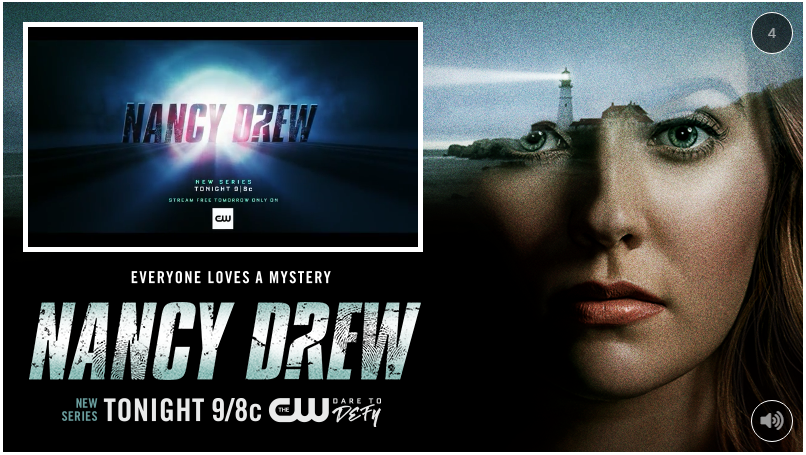 Custom Skin
The entertainment industry is now leveraging the power of technology by using pre-roll ads over more traditional mediums ( like TV ) to reach audiences. Digital advertising in the entertainment industry is changing, instead of a standard trailer for a movie or TV show, the use of emerging video formats is playing a big role in entertainment ads specifically for CTV. End cards, overlays, and custom skins are some of the new formats being used for movies and TV shows. The emerging video formats allow the consumer to interact with the advertisement directly from their remote (i.e. Finding movie times, purchasing tickets, show schedules, watching the full trailer).  It seems like these actions are finally here and media companies are taking advantage of it.
What are emerging formats for pre-roll
A pre-roll ad automatically plays before a featured video on both computers and mobile devices. Like traditional radio or TV commercials, this type of ad is short, typically lasting 15, 30, or 60 seconds in length. Agencies can either re-purpose their television commercials or create specific video content. Emerging video formats, however, look for ways to directly connect the viewer with the message. When done properly, pre-roll (connected with various graphics and engagement options) gets attention, increases view through and click through rates. Emerging formats provide superior results because it invites viewers to move beyond passive watching. When engaged, viewers want to experience, rather than simply endure, the message. Pre-roll advertising is practical because it engages audiences with easily digestible content designed to achieve a desired result.
Pre-roll for Tune in Advertising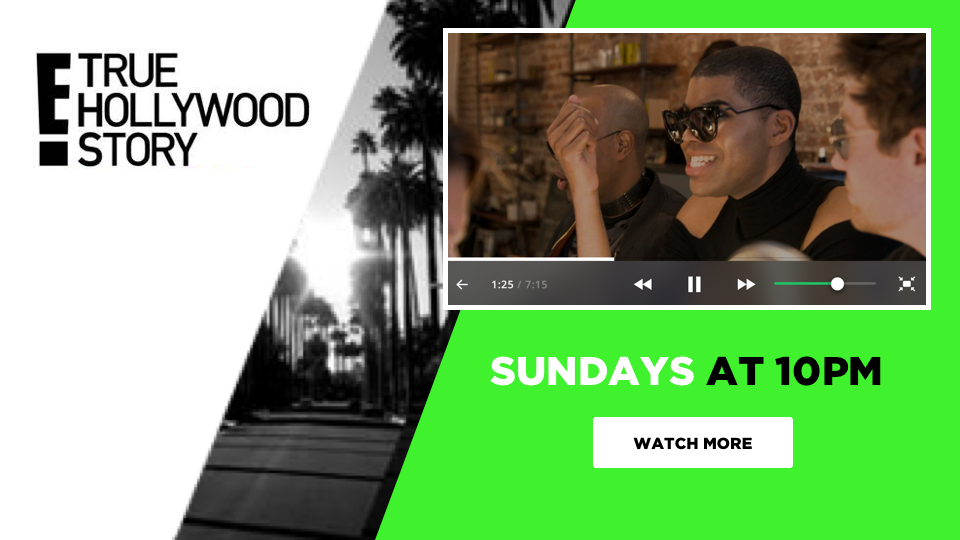 True Hollywood Story – Custom Skin – Pre-Roll shrinks into graphic "skin"
Tune in advertising refers to advertisements for television shows. Connected TV plays a huge part in how standard advertising for tune in commercials is changing. Advertisers are using emerging formats to increase view through rate. One way that has proven to increase VTR is the use of custom skins. After a few seconds of a pre-roll ad playing, the video will shrink to the top corner and continue to play, but the custom skin will then provide more information about the show such as graphics, show schedules, and even interactive options. One example is the option to "Meet the Characters", while the pre-roll is playing at the top you are able to click through the characters and learn more about a particular television show. Without these new tactics viewers tend to lose interest and skip through advertisements. Consumers are more likely to watch the entire ad with emerging formats rather than standard pre-roll.
Pre-roll for Theatrical
Nutcracker End Slate
Pre-roll ads are also making their mark in the movie industry by promoting new releases or products prior to the showing of feature films. As the habits of consumers change, the movie industry evolves like all other sectors of the entertainment business.
As new advertising formats are discovered, movie studios are expected to continue pushing the envelope in an effort to attract different target audiences. In addition to pre-roll video, a number of movie releases are now advertising via CTV.
Connected TV is increasingly popular with millennials, with 67 percent of them living in a house that relies solely on CTV for television entertainment. Since a lot of theatrical releases are targeting millennials, this statistic is probably why they are going after this medium / device.
For the most part, the content a viewer consumes via CTV looks and "feels" much the same as any video content they might see over more traditional channels and platforms. The main technical difference is that the content is delivered over an internet connection, not a cable network. Advertisers may be aware that connected TV is a cookie-less environment, but they may think, well, mobile in-app advertising is also cookie-less, but we can track ads there; shouldn't that be the case for connected TV too? No. A lot of advertisers will think it's just like buying digital: You can now track actions that happen on a website or foot traffic to a store. That is a myth. There is a workaround if advertisers are able to collect connected TV devices' IP addresses to link their CTV campaigns to laptops, phones and other devices that use the same internet connection. However, that's becoming harder to do as one of the biggest CTV platforms, Roku, has limited ads' ability to collect devices' IP addresses. These tracking limitations mean that table-stakes digital advertising tactics, like frequency capping and using third-party data for ad targeting, are difficult to deploy for connected TV campaigns.
 But what are entertainment advertisers doing to use the medium differently than traditional TV?
With the use of emerging formats, advertisers are using interactive custom skins and end slates at the end of pre-roll ads. This gives viewers the option to look through movie times/dates as well as purchasing movie tickets right there within the ad. A few clicks and an email address is all it takes to get your movie tickets on your phone and ready for the theater. By using new tactics such as emerging formats, advertisers are seeing an increase in view through rate and click through rate.
See example of how this works and all of our emerging formats here: https://gallery.oculu.com