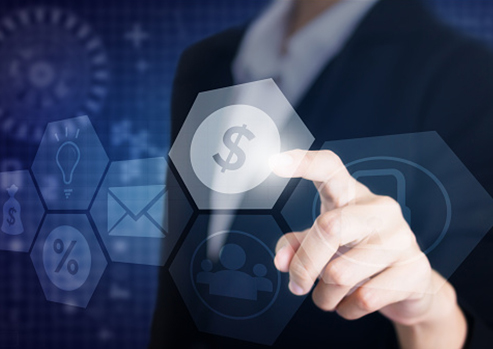 Eight Golden Rules For Online Video Success: #6 Video Completion Rates

Hi I'm John Cecil and this is video number six in my eight part series, "Eight Golden Rules For Online Video Success."
Rule #6: Video Completion Rates
Marketers never look at Video Completion Rates. But it's one of the most important metrics in the online video equation. How many people are watching your video to the very last frame? What is your completion rate?
Let's think about the importance of what this means.
We know that if someone watched the video to the very last frame you're more likely to convert a sale. Or you're more likely to have someone buy your product. In fact, it's proven that when video is added to your arsenal of online sales-cycle tools it can and will educate and inform your customers, making them more willing to buy from you.
The video you add to your website for online viewing will support your selling process and can create sales conversions. But only when that video is engaging and holds your customer's attention throughout the length of the content, and hopefully to the last frame of the video.
Video sessions that are not viewed through to the end of your content can cause disruptions in your sales conversions. These viewings are considered incomplete, and within the industry the incompletes are referred to as viewer abandonment.
Abandonment of your online view can indicate that viewers are not receiving the information you need them to have to complete a sale. It can also indicate that prospective customers are not taking the actions that your company would desire them to take as they move toward purchase of your product.
Abandonment can occur for many reasons. Read that again:  abandonment can occur for many reasons. The length of your online video may not be appropriate, your viewer may be distracted, the topic isn't holding interest from beginning to end, your request to take a specific action may be weak or absent, you may not be speaking directly to your viewer, perhaps your video is not pinpointing viewers that are beginning to watch.  Abandonment will occur and you want to take every step possible to minimize it. You have the power to do this, and you must if you intend to use online video to create sales conversions for your company.
I'm not even going to get in to how to improve your completion rate. I just want to talk about the metric and to get you started thinking about your Video Completion Rate and how it effects your online video conversions.
Think about how many people are watching your videos to the very last frame. That's one of the most important pieces of data that you should look at for online video.
Video Completion Rate. Use the metric and you'll see increased conversion rates because of your efforts. 
Read more about online video and the 8 Golden Rules For Online Video Success in Online Video Revolution: How to Reinvent and Market Your Business Using Video by John Cecil, available on Amazon.