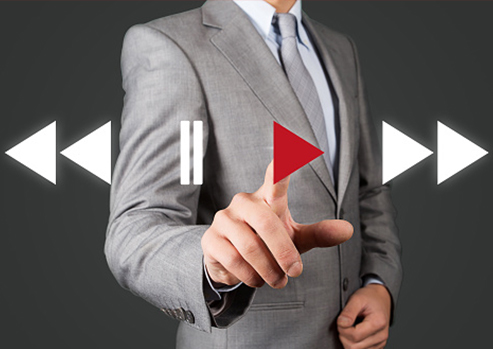 Eight Golden Rules For Online Video Success: #7 Video Play Controls

Hi I'm John Cecil and this is video number seven in my eight part series, "Eight Golden Rules For Online Video Success."
Rule #7: Give Your Users Control, Or Take Control Yourself
What do I mean by that?
Are you going to have your video play user initiated or does somebody need to click a button or graphic to play the video?
Or you can have an auto pay video, that when someone gets to the site the video is just going to start playing automatically.
It's a choice you need to make but an important part of the online vide equation for conversions.
For example, we find that some of the non user initiated videos get great conversion rates, but they annoy your customers.
Also we know that the best case scenario, you're going to get a 15% click rate on a button, or a banner playing the video. So that means 85% of people are not going to see your video content!
Think about non user initiated versus user initiated video playback as an important part of having online video success!
Read more about online video and the 8 Golden Rules For Online Video Success in Online Video Revolution: How to Reinvent and Market Your Business Using Video by John Cecil, available on Amazon.