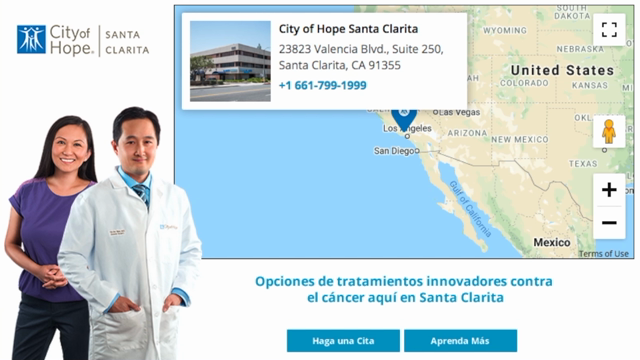 Emerging Video Formats By Oculu: End Card Example
We love pre-roll. In fact, we love it so much we like to get it all dressed up so it can really stun our viewers. 
There's no denying pre-roll works well in advertising, however here at Oculu, we always want to challenge both ourselves and the industry by asking, "but, how can we make it better?"
In our opinion, and hopefully soon in yours, we have found the answer to that question: emerging formats. 
Emerging video formats look for ways to directly connect the viewer with the message. When done properly, pre-roll (connected with various graphics and engagement options) gets attention, increases view through and click through rates. 
One of those emerging formats we have utilized time and time again is the End Card.
An End Card appears at the end of a pre-roll video, providing engagement opportunities at the end of an ad. It can give the advertiser an opportunity to display important information on a larger readable screen. End cards also have the ability to add fun interactive concepts to an ad.
Take a look at this video we have created to see just exactly how and why end cards work. 

End Card Case Study
When working with Zappos, the company wanted us to create a campaign for the holiday seasons. They specifically wanted to drive holiday purchases by offering fun interactive shopping tips for customers. When we heard this request it was a no-brainer to implement an end card with custom skin to allow viewers an interactive opportunity to get gift ideas and shopping tips. Just like the aforementioned case studies, we used A/B testing to find that our end card topped the pre-roll only ads. 
Our data showed that our end card ad had a VTR of 78%, soaring above the standard pre-roll's VTR of 65%. And on top of that, the end card ad achieved a CTR of .68%, with its counter lagging behind at a .21% CTR. 
Viewers need more stimulation now than ever before. There are so many new things happening in the digital world that we must, as advertisers, fight for viewers' attention. But, thankfully, we've cracked the case at just how to do it – emerging video formats. We stand by it, firmly, and hope the industry follows because it works. Look at the proof! 
So when it comes down to the effectiveness of an end card, there's no debate it's the route to take when advertising via video. 
Our numbers have proven over and over that end card drives ROI. As stated in our video, you will see amazing results with the end slate especially if you are looking for help with your view through / video completion rates. In a/b testing the pre-roll with an end slate out-performed the pre-roll only ad with a VTR increase of around 30% !
We hope you consider this dynamic option when creating your next ad campaign!