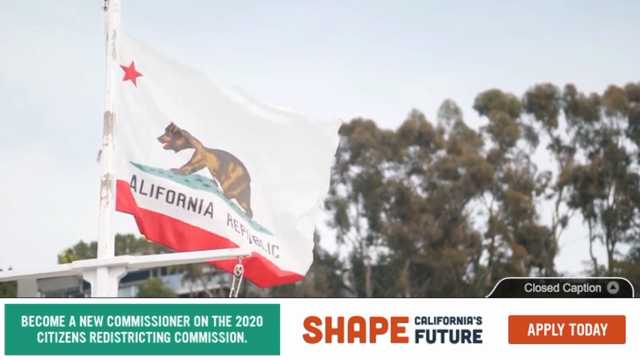 Emerging Video Formats By Oculu: Video Overlay Example
We love pre-roll. In fact, we love it so much we like to get it all dressed up so it can really stun our viewers. 
There's no denying pre-roll works well in advertising, however here at Oculu, we always want to challenge both ourselves and the industry by asking, "but, how can we make it better?"
In our opinion, and hopefully soon in yours, we have found the answer to that question: emerging formats. 
Emerging video formats look for ways to directly connect the viewer with the message. When done properly, pre-roll (connected with various graphics and engagement options) gets attention, increases view through and click through rates. 
One of those emerging formats we have utilized time and time again is the overlay.
Overlay is a banner that plays on top of the given pre-roll, typically across the bottom of the frame. It adds a call to action on your ad in a non disruptive way. Overlays are valuable additions to pre-roll because they can give important information throughout the entire ad, such as show times, sales, or updates. Furthermore, all overlays are clickable and will take viewers to the advertised site. 
Take a look at this video we have created to see just exactly how and why overlay works. 


Essentially, overlay allows viewers to access the message in a more concise fashion, leaving a better impression on the viewer without delaying access to their desired content. 
Your overlay banner can include clickable content such as: 
"Learn More" – directs viewer to advertised site 

"Watch Now" – directs viewer to full video 

Geo location for brick and mortar stores or businesses

Product branding 

Target by language or demo

Television/movie showtimes and dates 
Overlay Case Study 
For our client (a recycling company), we utilized overlay to move our audience past viewing into action. The goal of the campaign was to increase CTR by directing viewers to schedule a pick-up. We planned to do this by creating and serving a simple single click overlay to keep it sweet & to-the-point. 
To prove the overlay made a significant and valuable difference, we ran A/B testing between bare pre-roll and pre-roll accompanied by our custom made overlay. 
Pulling the data from the 30 second ads, we found that the lone pre-roll obtained a CTR of .45% while the overlay pre-roll obtained a CTR of 1.72%, which amounted to a total of 14,345 clicks! 
It worked like magic. We can definitely say we reached our clients goal. And we continue to do that with our other formats as well. 
[photo from this ad] 

So when it comes down to the effectiveness of overlay, there's no debate it's the route to take when advertising via video. 
Our numbers have proven over and over that overlay drives ROI. As stated in our video, Oculu's emerging format ad out-performed the pre-roll "only" ad in A/B testing almost doubling the CTR. Twice as many viewers found the clickable overlay enticing and engaged with it.
We hope you consider this dynamic option when creating your next ad campaign!