How To Create Your Own Start Asset
Creating your own start asset is simple. Let's get started. First things first… upload a video!
Go to the video dashboard, choose the your video title, then go to "Start Asset" Select, "Create Your Own."
One of the first things to do after you have uploaded your video title is capture a series of still frames throughout the course of the video run time. The still frames are displayed to the left side of the screen under "Choose a background." Click on one of the thumbnails to display it larger. Then click on the default play button of your choice where it says, "Choose a play button." Click "Save" and you'll be directed to the next page where you can preview your video. Scroll down to insert video and choose your video format and click "Preview" and you will see how your video is displayed when it is played. You have now created your own start asset!
Video Tab
Click on Video Title
Video Start Asset
Create Your Start Asset
Choose your video format and click on "Preview"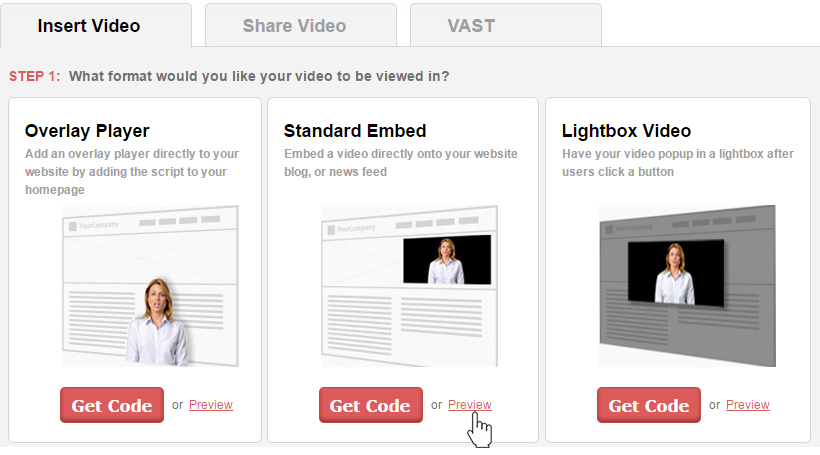 Here is a Preview

If you have any questions or ways to improve this tutorial, please contact us at support@oculu.com