I Can Afford College Campaign Case Study
The "I Can Afford College" campaign is a statewide, financial aid awareness initiative sponsored by the California Community Colleges. Shortly after enrollment fees were increased in 2004, the campaign was founded as the governor and state legislature wanted to make sure Californians knew how to make college affordable. To do this, they set aside money to create an awareness campaign about financial aid!

And in order to get the word out about their amazing initiative, the campaign came to Oculu to help them serve their video ads...but there was a big problem. According to the State of California law, there must be closed captioning with any and all ad buys placed with state dollars. Essentially, advertisers must include closed captioning on any programs or ads shown on TV and/or re-shown on the Internet.

Closed captioning is the visual display of the audio portion of video programming. Captioning provides accessibility to individuals who are deaf or have hearing loss and is often used in places where it is difficult to hear a TV program, such as restaurants and exercise facilities.

With that being said, the agency representing I Can Afford College (ICAN), a state funded campaign, was required to have closed captioning on all of their video ads, which was difficult for them to maneuver on their own. While brainstorming how we could add captioning to their pre-roll, our first solution was to serve their ads on Youtube since the platform makes captioning fairly easy to achieve for advertisers. However, the problem still remained because the client wanted a farther reach than just Youtube -- they wanted to serve their campaign programmatically, where a closed captioning solution is not as clear cut.

They were stumped.

Until we found an unexpected solution -- our emerging formats, specifically, the Overlay.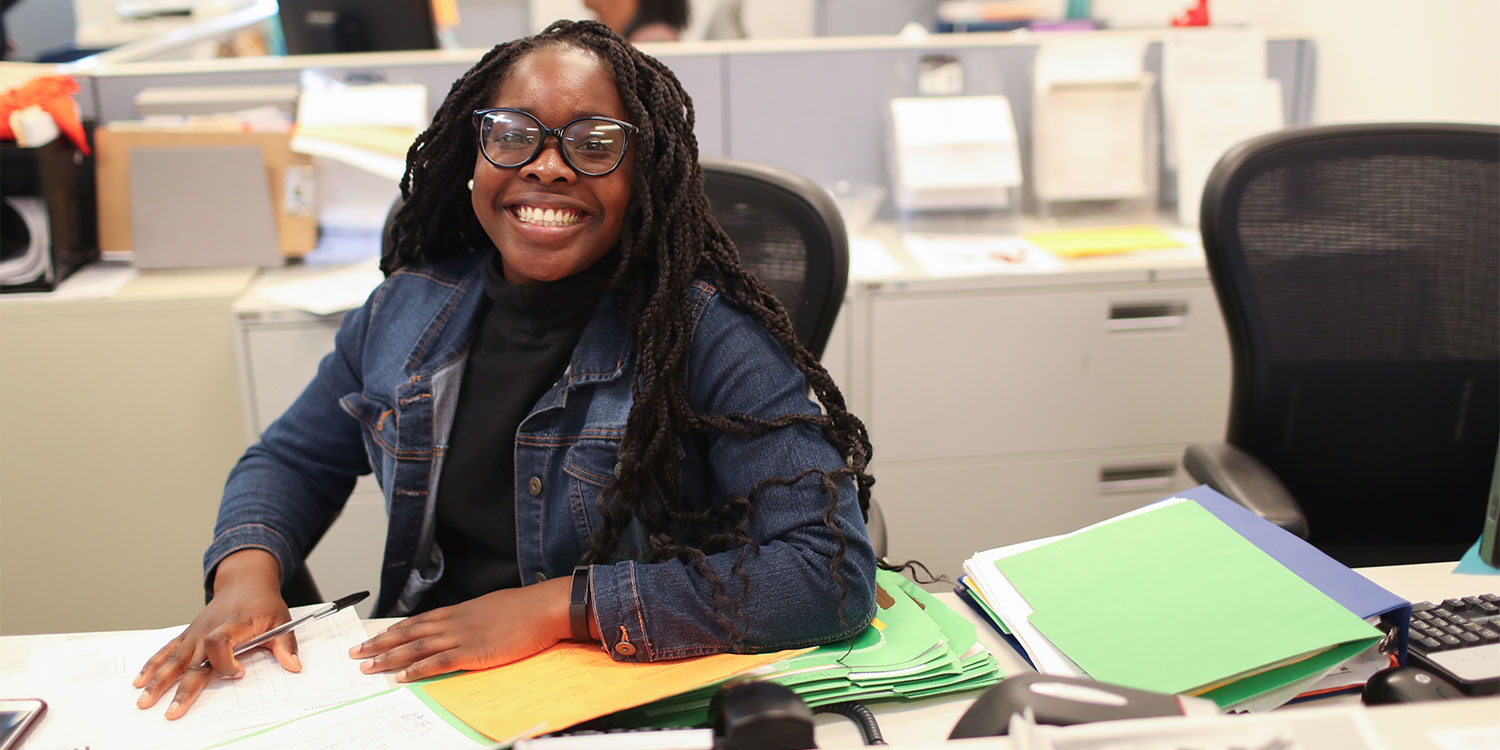 Emerging Video Formats
Oculu specializes in three unique emerging formats for pre-roll ads, one of which is the Overlay. Overlay is a banner that plays on top of the given pre-roll, usually across the bottom of the frame. Typically, it adds a call to action on your ad in a non disruptive way and is most often used to give viewers important information throughout the entire ad, such as show times, sales, or updates.

However, in this case, we used the Overlay format for a purpose we had never executed before -- closed captioning. And by doing this, we were able to achieve our client's goal of serving their video ads programmatically; here's how it played out:

First, the pre-roll video provided by the client begins playing without closed captioning, meaning no words on the screen. Yet, during the duration of the video, a small but clickable "CC" button remains in the right hand corner of the player (this is the Overlay). With this feature, viewers are able to click the Overlay "CC" button and once clicked, captioning would appear on the screen of the ad, providing real time visual wording for the audio. And just as easily as viewers could access closed captioning, they could also remove it by clicking the button again.

And just like that, we had a functioning solution!
Creating the Ads
But how did we do it?

First, our clients provided us with the pre-roll file and entered a SRT or VTT file. These files were then added to the ad server, working in conjunction with the pre-roll.

In the case of ICAN, they provided us with an SRT file. An SRT file (otherwise known as a SubRip Subtitle file) is a plain-text file that contains critical information regarding subtitles, including the start and end timecodes of your text to ensure your subtitles match your audio, and the sequential number of subtitles.

From here, with the pre-roll and SRT file in hand, we stitched the two together to create the Overlay format, the SRT file making it possible for the words to appear at the same time as the video's audio. Once completed, we turn the file into a master file, where we then converted the entire file into an ad tag. The last step was inserting said ad tag into our servers and boom, solution achieved!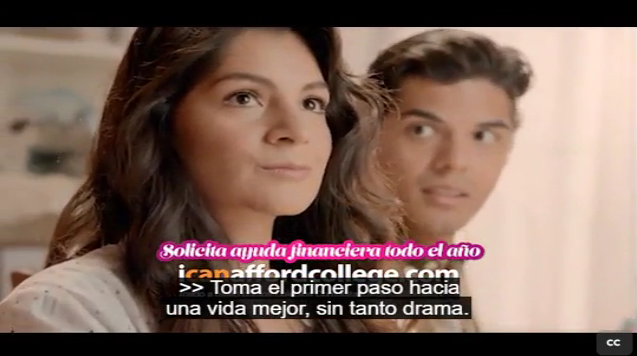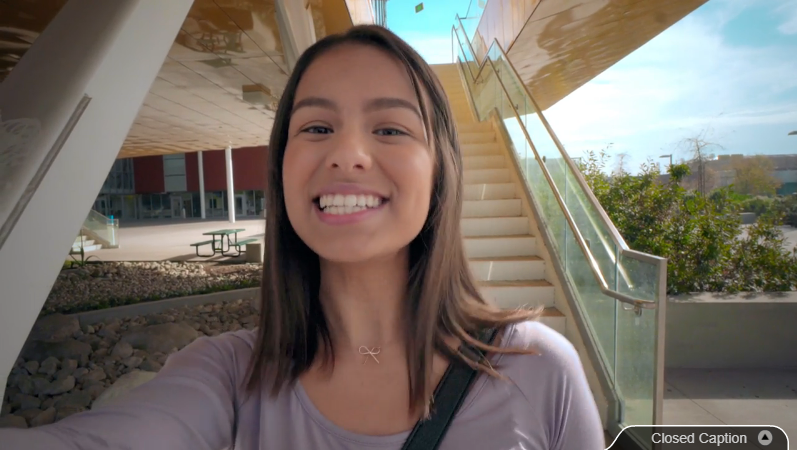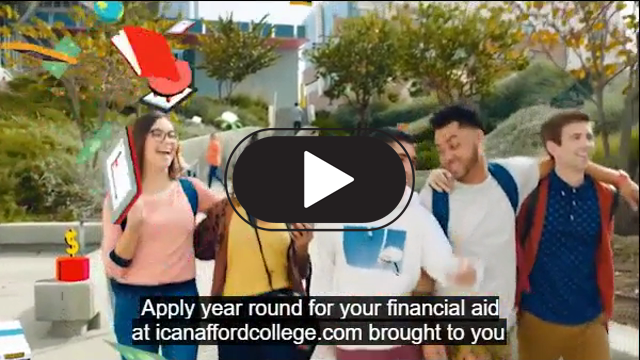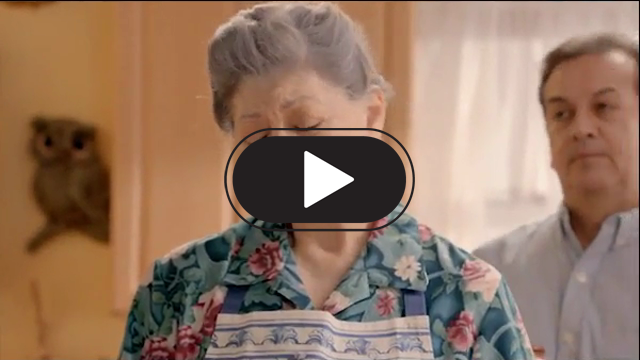 Targeting
Though targeting is important in every ad campaign and can vary from specific to broad audiences, the ICAN campaign had a very narrow and direct target audience -- Hispanics within the 18-25 age range. Their target was especially important because their services, college financial aid awareness, is specifically for college-aged students, who are typically, but of course not exclusive to, 18-25.

On their end, they successfully created ads that would appeal to their target demographic by creating two separate pre-roll video ads, one in english and one in Spanish. One of the reasons their ad proved to be successful was because they understood the importance of multicultural advertising and meeting their audience where they wanted to be met -- in this case, through video.

In a study conducted by Nielsen Global Media, Hispanics over-index on the consumption of digital video, 67% of them having at least one subscription to a video-streaming service, leading to the statistic that the average Hispanic consumer spends over 26 hours a month streaming video online or on their smartphone, which is seven hours higher than the national average. Furthermore, 74% of affluent Hispanics watch TV online, Hispanic Millennials, in particular, are surveyed to be 55% more likely to watch TV online. If you're looking for this audience, that's where you'll find them.

These stats in conjunction with the study that reveals that 50% of Hispanics feel more "favorably" towards brands that incorporate aspects of Hispanic culture in their digital advertising, the campaign and Oculu were able to properly assess the trajectory of the ad we created.

These insights painted a compelling picture for us -- they point to a multicultural audience that lives consistently on digital, video-based platforms, turning to these platforms for something very specific: Connection. Community. Engagement. Access.

And we were able to serve and target accordingly!

A/B Testing
For ICAN, we utilized Overlay to meet the State of California's closed captioning laws for ad buys. The goal of the campaign was to one, meet the state guidelines, which we were able to accomplish, and two, increase CTR by directing viewers to the site to learn more about their financial aid options so that more students could attend college.

In all other cases, Oculu provides A/B testing for the ads we serve for our clients to show them how effective our emerging formats truly are. Normally, we would compare how plain pre-roll ads performed in contrast to the performance of our emerging formatted pre-roll ads. However, with ICAN's campaign ads, A/B testing was not only difficult, but impossible due to the laws in place by the State of California. Therefore, we were unable to run ads without the Overlay closed captioning.

But, we needed to compare our work to something. So, instead, we set A/B tested against the industry average CTR on a standard pre-roll ad, which is about .30%. (Note: there is constant debate over what exactly the industry average is, however, we usually set it at .30% as its more commonly agreed with)

As we stated before, we had never utilized the Overlay for the function of closed captioning, we were more accustomed to using the format for useful brand specific information, which consistently led to higher CTRs. Usually, Overlays are very direct response oriented so an increase in clicks is both natural and expected.

However, even though the Overlay in this case was used for a different purpose, we were pleasantly surprised with the data we gathered in our case study! Though we did not intend to have a massive increase in CTR, given our intent was only to meet State laws and standards, the Overlay with closed captioning led to a great CTR boost.

In short, the closed captioning ad increased CTR, which we gather could've been due to the appeal of the visual presentation of the audio or maybe a larger presence of the hearing-impaired community being able to understand and engage with the campaign -- whichever the case, it worked!

As mentioned before, the tests we ran were between the industry standard CTR, .30%, and our ICAN pre-roll ad accompanied by our custom-made Overlay.

Pulling the data from the 30 second ads, we found that the lone pre-roll obtained a CTR of .30% while the overlay pre-roll obtained a CTR of .48%, which amounted to a total of 9,274 additional clicks off this specific campaign.
It worked like magic. We can definitely say we reached our client's goal. And we continue to do that with our other formats as well.

One thing we took away from this case study was the power of our emerging format technology. The fact that we diverted from the usual purpose of our formats and still achieved a click through surge is testament to the effectiveness of our craft.

Our client, ICAN, didn't ask for heightened engagement, they just wanted to meet the State's standard, and by doing that for them, we not only met their goal, but reached higher goals that they didn't even know was possible.

We pride ourselves on finding the best solutions for our clients and exceeding industry expectations and we did just that. This goes to show that no matter the roadblock, Oculu is capable and eager to overcome it.