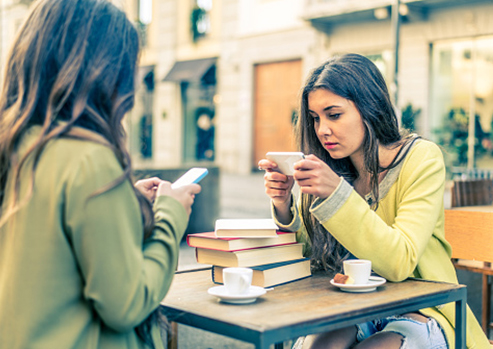 Napster Finds New Subscribers Using Latest Online Video Technology
IRVINE, Calif.–(BUSINESS WIRE)–Innovate Media, a full-scale online video production and delivery company, helped Napster deploy a video marketing campaign on its website that netted the digital music pioneer a windfall of new members for its interactive music subscription service. The campaign, running throughout 2009, utilized Innovate Media's unique video overlay technology and one of its premier products, an online video spokesperson who "talked to" each new visitor when they landed on designated pages at napster.com.
"The campaign was completely turnkey," said Robert Talbot, Napster's VP of marketing. "We provided script input, collateral and guidance. Innovate Media provided everything else including flawless delivery of the videos they produced. We couldn't be happier."
Napster initially created the campaign to increase online conversions of its seven-day trial subscriptions. The company tested multiple versions of each video using different spokespeople and scripts, and then used the videos in rotation to determine the best performing video spokesperson. The results were significant. Napster continues to use the best performing videos, and subscriptions continue to grow apace.
"We were very pleased with the results," said Jud Hogan, VP of Sales for Innovate Media. "Like the vast majority of our clients, Napster saw an increase in site conversions once the video was deployed. Napster's users responded positively to the friendly face and helpful information provided by the seamless delivery of our video spokesperson to their landing pages."
"After seeing the daily reports of how the tests performed with the Innovate Media Video Spokesperson on the splash page vs. no Video Spokesperson on the splash page, we were shocked to see such a substantial lift in our conversion trial rate with the Innovate Ads!" said Michelle Fields, Senior Marketing Manager of Napster.
Innovate Media has seen various clients reap conversions increases of up to 150 percent using its Video Spokesperson, Video Snack and Premium Video products.
About Napster
Napster (www.napster.com), the pioneer of digital music, offers the ultimate in interactive music experiences, creating better ways to discover, share, acquire and enjoy music – anytime, anywhere. The company's flagship service, Napster, is the ultimate digital music package, offering unlimited on-demand music, streaming as well as downloadable MP3s for one's permanent collection playable on any MP3 compatible device, including iPod®, iPhone® and all MP3 music-enabled mobile phones. The company's online service is available in the U.S., Canada, the U.K., Germany and Japan. Napster Mobile, one of the industry's fastest growing mobile music platforms, provides the premier mobile music experience for customers in select markets around the world. A wholly owned subsidiary of Best Buy, Inc. (NYSE: BBY – News), Napster's headquarters are in Los Angeles.
About Innovate Media
Innovate Media is a full-scale production company specializing in producing and delivering video for the web. The company brings scalable online media solutions that incorporate video to make any client's website come alive. The Innovate Media team has been at the forefront of the online media revolution for over a decade with qualified specialists who are experts at producing, encoding and delivering video for the web. Headquartered in Costa Mesa, California, Innovate Media's technology-driven marketing solutions help to dramatically increase sales and conversions. Products include the video spokesperson,online video ad units, and premium video projects.