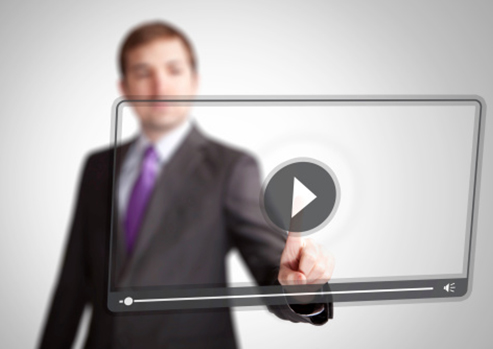 The Power of the Play Button

John Cecil – Author – Online Video Revolution – Available on Amazon
Transcription:
Use the power of the play button, the universally recognized play video button, for your online video marketing efforts. Your customers recognize what that play button is. That the universally recognized play button on websites gets higher clicks. More people are clicking on that than just a normal graphic, or text link, or something on your website. We're seeing great click rates off the play buttons so use the power of the play button all over your website for your online marketing.
Email
If you do a lot of email, use a play button in your HTML graphic. So when someone opens up your email, they see the play button, they click on it, and they actually go to a new page where the video will play on automatically. We're seeing after the open rate, the click through rate on an email is almost twice as great if you didn't have a play button.
So as you know, you can't put video in the body of an email. But if you use a play button in your creative, people will be more likely to click to the page, and hopefully see a video that they are going to watch to the very last frame for an increased conversion.
E-commerce
Are you using video in your e-commerce efforts? If so, don't forget to put the play button in the check out process. So when a user gets to the check out page, right next to the description of a product, have that play button play video for more information. We're finding that people want to find out and see a video of that product, and if they do, use the play button to encourage them to click on it and learn more about the product they are thinking of buying. If we get people to watch that video, we're more likely to get them to make a conversion, or a sale, on that particular checkout page.
Advertisers
Advertisers, don't forget to use the play button in all your ads as well. Banners, buttons, skyscrapers. Have a play button and you're more likely o get a click and send that traffic to a page where the video plays automatically.
Don't forget to use the power of the universally recognized play button for your online video conversion efforts.