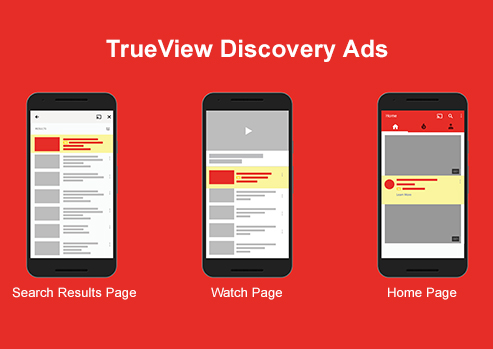 TrueView Ads by Google are seeing positive results by Advertisers and Publishers

This blog is not an advertisement for Google but here at OCULU® we have been pleasantly surprised by the results our customers are receiving when they serve TrueView for their pre-roll ads.  From a CPM basis, the results are good when measured against other pre-roll choices OCULU® streams.  The bottom line is that online video publishers and advertisers are getting remarkable results from Google's TrueView ad experience. TrueView pre-roll, when connected to a third party player provides online video viewers with a special button that allows ad-skipping to occur after 5 seconds of required view time.
The ads are opportunities for viewers to engage with a marketer's advertising material on an as-desired basis.  With the TrueView ad-skipping button available viewers now have a choice to watch or avoid the content that marketers serve to promote a particular product or service.
Please keep in mind that we like Google and we use Google.  They do a find job of tooting their own horn.  We are just sharing this information because video advertisers and publishers choosing to serve video content to spotlight a product or service want to make educated decisions about pre-roll ad opportunities and the impact of pre-roll on their campaign.
Regular viewers of YouTube, for example, are familiar with this feature.  The button allows a viewer an opportunity to bypass an ad while it is in progress.  The viewer must make the selection about 5 or 6 seconds after the ad has started playing and is not required to view a full pre-roll ad before the desired content streams.  It is amazing to note that not all content viewers are clicking the skip ad button after five seconds.  We are finding that they are actually watching the pre-roll through to the end!
The use of TrueView provides flexibility for marketers and the ad material they'd like to pre-roll.  Traditional spots of 30, 60 or 90 seconds can be used, however, some of the ads we're serving via OCULU® now are up to 5 minutes in length.  This news is exciting because it confirms that video publishers are receiving benefits with the increased pre-roll lengths, both in metrics and higher CPM, and they're willing to create compelling content that completely engages their viewing community.  We're finding that longer ads are providing enhanced viewer engagement which results also in higher CPM.
OCULU® keeps a close eye on the marketplace and notices that advertisers are catching on and moving fast to create content that will entice their viewers to watch through an entire pre-roll ad no matter the ad length.  Shifting their focus, many marketers seem to be zeroing in on those viewers who do watch the ads after the skip ad button has appeared.
The TrueView ad opportunities that this Google feature provides are something to think about for your next campaign because you'll be increasing the choices your viewers are able to make as they interact with your content during streaming and you'll probably increase your CPM with those campaigns when you elect the TrueView ad feature.  You will want to keep several things in mind as you plan your next moves.  Prior experience with ad campaigns like Google AdWords is helpful though not necessary, and you'll find that shifting into an AdWords campaign that includes video is pretty straightforward.
You'll have a large audience with less competition so you'll probably want to focus on your viewers and use basic demographic targets as you craft your professional pre-roll content campaign for your viewers.  This will also give you the opportunity to identify your viewers and successfully stream future content aimed directly at their preferences.
YouTube's parent, Google, asserts that eight of every 10 viewers seem inclined to appreciate TrueView over the market's wide range of streamed video pre-roll formats that are available today in the marketplace.  Ad selection choices viewers can make, in addition to ads they may choose to bypass, allow marketers scaled metrics and content streaming that is paid by view or view percentage, and not per click.
Early on, Google presented four formats to the marketplace for serving pre-roll ads.  In-slate ads were discontinued in 2013.  The available formats today are in-display, in-stream and in-search.  In-display ads show up most prevalently in video suggestions, related video categories and via YouTube's overlay that promotes additional video content choices.  After a five-second view time, consumers are able to skip the remainder of a pre-roll ad when the in-stream format is in use.  Marketers selecting the in-stream pre-roll ad choice will pay for ads that are viewed for 30 or more seconds, or through full play out.  We've found that these pre-rolls work well for marketers who wish to use pre-roll ads that are compatible with long or short video content.  Marketers will pay for ads that are run using the in-search format when the play begins.  These ads come up at a time during the search function that the viewer's search is related to content in the pre-roll.
As an advertiser considering pre-roll, think about the following points related to cost, demographics, content and click-through rates.  Your return on investment (ROI) may need to be much higher than ads without video.  The accessibility your organization has to video production tools, equipment, software and resources will play a significant part in guiding ROI preferences.  Example, a company with an in-house video production team in place will not be concerned about seeing the same ROI as an organization that hires a production team and talent to pull the content together.
Considerations related to demographics are also important.  Consumers are responsive to video and they are consuming it at wild rates, but are your customers watching?  If you know that they are, or if you've tested and found that they will be inclined to view, move forward with your next steps and create content that holds their interest and attention through the end of play.  As we discussed earlier, some TrueView ads are five minutes long and are getting watched to the very last frame.  And what will your customers view?
Content, content, content.  You will receive best results with visually appealing pre-roll that is easy for your viewers to relate to.  Professional messages that tell a story, create opportunities for viewers to interact, or that compel viewers to watch through end-of-play will be your stars.  If your organization does not have an in-house video production or multimedia team, outsource to known professionals for best results.
Ad click-through rates with video accompaniment may have lesser click-throughs than ads pre-rolled without video.  Keep in mind that your viewers will have the chance to opt-out of viewing your ad when you use the TrueView feature.  Sure, they'll move away from your content even though you want them to watch it.  On the other hand you will not be outlaying the same cost for little-to-no-view ad access, and you'll further define who your viewers really are.  Future content may be then aimed directly at these viewers who were engaged with prior content.
Make it a priority to select your online video streaming service now or find a video streaming player to partner with so that they may also guide you as you establish your TrueView video ad campaign before you begin.  You want your streaming service or video serving partner to answer any preliminary questions you may have that will influence the campaign.  The industry's top online video platform streamers watch the marketplace very closely and address any potential obstacles your viewers might experience during playback.
Potential concerns include revenue-generating mechanisms such as TrueView ads and the implications they have on video marketers' campaign results.  These concerns are identified and resolved before they have an opportunity to disrupt online video streaming results.  Streaming service providers like OCULU® work diligently to provide streaming technology and support that is ahead of the industry's advances as a whole.  Keeping in front of any industry fluctuations that may occur allows OCULU® to remain competitive and offer online video playback that outperforms other providers.
Shifts in the online video pre-roll marketplace are indicating that TrueView ad units can create new visibility for marketers.  Revenue increases received by publishers are being embraced by video streaming platform providers and welcomed into viewing playtime.  Stay tuned in to OCULU® for further information and alerts that will support you in making solid online video decisions for your organization.