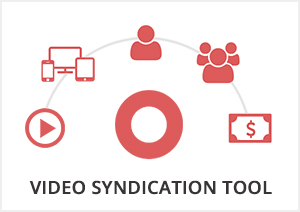 Video Syndication Tool
How to work Video Syndication Tool 
Here is how our Video Syndication Tool / Video Channels works
First things first…Click on the Feature Tab!
Under the Feature Tab see the option called "Video Channels" click the Start Using button.



You can also open directly within Features tab and choose syndication tab.


In this Feature create your own video channels, click on the add channel button, type your channel name and select videos for your channel and change your status and select your VPAID/VAST Ads tag (add your own ad tags or use Oculu's tags to place ads on your videos.) and Save channel.
Create Your Channel

Type Your Channel Name

Select Videos for Your Channel

Change Your Status and Select Your VPAID/VAST Ads tag

Once your channel is created the tool provides 3 options for you View, Edit and Remove.
View – you can preview your video channel.  Edit you can edit your channel, Remove you can remove/delete your channel.

In View we provide an embed tag/our script.  Copy and paste and send to your publisher partner or distribution partner.  Our player will appear on their site with your videos and ads
 Preview Your Video Channel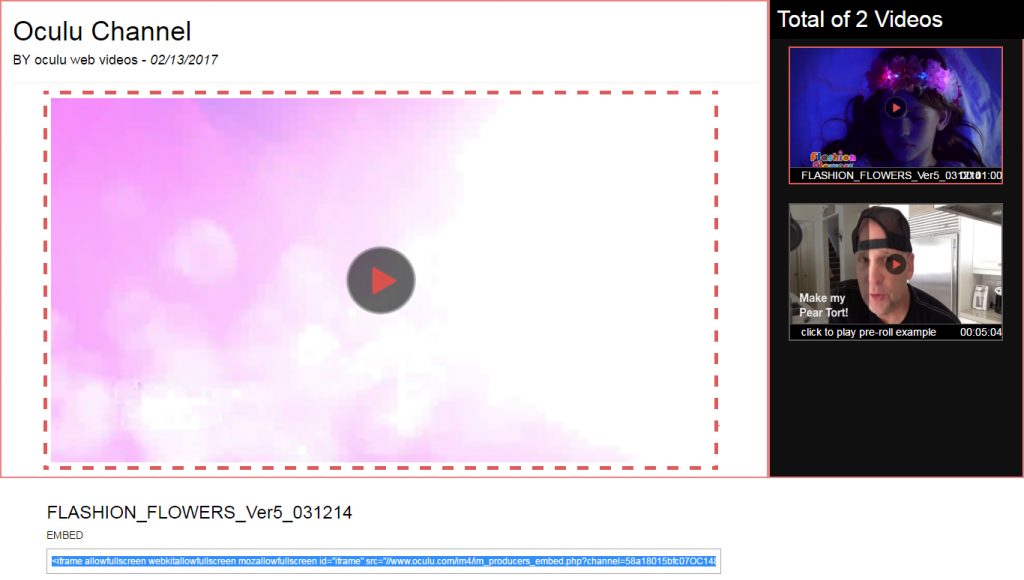 Here is the example of the script/code.  Copy and paste just like you would with YouTube script

If you have any questions or ways to improve this tutorial, please contact us at support@oculu.com