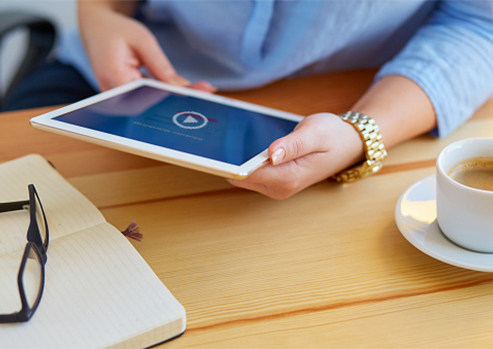 Why Online Video Helps Customers Make Decisions to Purchase
Giant leaps in technology have shifted the Internet from a fully text-based format to primarily video-based viewing.  Those changes in technology require that your company move forward with the global movement to provide video footage for visiting web customers.  But just what does this mean?
No matter your company, its size or industry, you'd better be talking to your customers in the format they expect, video.  Customers wanting to make a purchase expect that your products and services will be described online via video.  There are many opportunities to do this.  If your company hasn't fully implemented a plan to create and deliver online video to prospective customers, now is the time to begin.
Research indicates that 85 percent of visitors viewing video content pertaining to products were more likely to make a purchase than non-viewers, reports Internet Retailer in 2010.  ReelSEP determined that product sales at Zappos were enhanced by 6 to 30 percent when video was included in the purchase information.  Online video content boosted sales conversions and increased the length of customers' website visits by 9 percent, according to Living Direct, an online retailer.  If you're not making enough online sales today, they could be better tomorrow when you incorporate online video.
Video viewed online impacts your life as you research and gather information for yourself or your company.  Online video also impacts your customers' lives.  They see video everywhere they turn.  Video is used in homes, offices, shopping centers, banks, movie theaters, workout rooms, entertainment venues, spas and countless other locations to capture attention and educate viewers about an isolated topic.  Viewers are influenced by the video they see about a product or service and they may not be aware of that influence in their buying decisions.  Opportunities are available for your company to interact with customers with online video.  Sales can increase and your return on investment (ROI) can lift when you engage and educate your viewers with short, engaging online video content.
When your prospective customers know that video is available for them when they visit your website, their visits will take on new meaning.  Your company will be interacting with them about your products in a way that is familiar, and comfortable, to your customers.  Those customers are now ideal targets for future sales, and you want those sales to be sooner rather than later.
Online video can also assist you in lessening the time required in your typical sales cycle.  Why?  Customers are comfortable with video, they see it every day in each area of their lives.  By providing online video you are approaching them in a manner that is customary to them when you implement the use of video to create sales.  Your video, developed to create better sales and boost your ROI, is also available to viewers around the clock at any moment they choose.  The online video content you provide for your viewers means your company never closes!  Buying decisions can occur while everyone from the to C-level to the maintenance staff sleeps peacefully in their own beds each and every night.  Online video creates additional opportunities for your customers to have unlimited information to help them buy from your company.
Learn more about integrating online video into your website to create better sales conversions through your website.  Online Video Revolution: How to Reinvent and Market Your Business Using Video by John Cecil is available now online at Amazon.com.