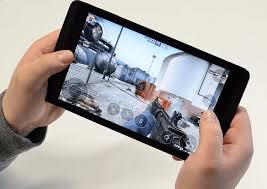 Why Your Videos Need To Play On Mobile Devices
Do your videos have mobile video playback capabilities?
With Apple having sold more than 316 million iphones and over 700,000 Android devices being activated on a daily basis, it's no surprise that more people are getting the information they need on the go.
Mobile video traffic now takes up 50% of wireless usage!
Although Adobe's Flash once dominated video deliverance on the Internet, times are changing and so are delivery standards. HTML5 is the new standard for delivering online video thus causing significant implications for marketers and web technologists alike.
One way to seamlessly deliver your videos onto mobile devices and browsers is to hire an engineer to build a video streaming solution in order to host your videos. But who wants to do that?
A much easier way is to pay a low monthly fee to use an online video platform, like Oculu, that not only delivers your videos seamlessly and effortlessly, but also provides analytics on video viewership and marketing features.
Online video is a highly effective marketing tool but only when it plays for the end viewer on a mobile device. Make sure your videos are being delivered when you want them to be delivered by using an online video platform like Oculu.